Fluoride Treatment
Protecting Your Teeth
Here's everything you need to know about flouride treatment in Singapore.
Fluoride is a mineral that occurs naturally in our foods and water. In our daily lives, minerals are added to and lost from the tooth's enamel layer through two primary processes namely, demineralization and remineralization. Minerals are lost (demineralization) from a tooth's enamel layer when acids are formed from plaque bacteria and sugars in the mouth attack the enamel. Minerals such as fluoride, calcium, and phosphate are redeposited (remineralization) to the enamel layer from the foods and waters one consumes. Too much demineralization without enough remineralization to repair the enamel layer leads to tooth decay. Fluoride appears to decrease breakdown by acids, increase remineralization, and decrease the activity of bacteria. Experts say the best way to avoid cases of tooth decay is to use several sources of fluoride.
Every single day, the human body takes in fluoride and loses fluoride. The way we lose fluoride is through demineralization of the teeth, but one can take fluoride into the tooth's enamel layer by eating healthy foods and drinking fluoridated water. Another way to get more fluoride is using fluoride treatments
SOURCES OF FLUORIDE
Fluoride is found naturally in water, though in small amounts. Some foods, such as meat, fish, eggs, and tea, contain fluoride. In addition to fluoride in foods and water, fluoride can be directly applied to the teeth through fluoridated toothpaste, mouth rinses and professional treatments containing fluoride. Prescription fluoride tablets are also available for children who do not get fluoride in their water. However, a dentist can also apply fluoride to the teeth as a gel, foam, or varnish. These fluoride treatments contain a much higher level of fluoride than the amount found in toothpaste and mouth rinses. Varnishes are painted on the teeth, and foams are put into a mouth guard, which is applied to the teeth for few minutes. Also, gels can be painted on or applied through a mouth guard. Fluoride supplements are also available as liquids and tablets and must be prescribed by a professional.
FORMS OF FLUORIDE
Fluoride works in two ways, either as Topical Fluoride or as Systemic Fluoride.
1. Topical Fluoride: Fluorides that are absorbed by making contact with the outside of the tooth are called topical fluorides. It strengthens the teeth once they erupt by seeping into the outer part of the tooth enamel. Topical Fluoride is gained in the body by using fluoride-containing dental products such as when you get a fluoride treatment by the dentist, brushing the teeth with fluoride toothpaste, using a fluoride rinse, or when one drinks fluoridated water.
2. Systemic Fluoride: Swallowed fluoride enters the bloodstream and becomes part of the permanent teeth as they develop, and this type of fluoride is called systemic fluoride. It strengthens the teeth that have erupted as well as those that are developing under the gums. Systemic Fluoride can be obtained from most foods and water supplies in our communities. It is also available as a supplement in a drop (for infants) or gel form and should be prescribed by a professional.
Dr Kenneth Siah's professional interests lie in the diagnosis and management of cracked teeth, implants and wisdom teeth removal. He credits his love for surgery stemming from the nurturing attitudes of his mentors.
Does teeth whitening hurt? Know more about teeth whitening!This dental article has been curated by the clinical team @ NoFrills Dental :)Why do my teeth hurt after teeth whitening treatment? Our teeth tend to become stained through the dark-coloured foods and drinks...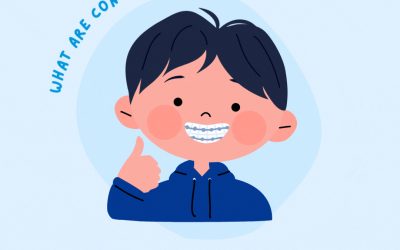 Traditional braces remain a popular choice for straightening teeth, despite the rise of plastic aligners like Invisalign. Braces are more affordable and more effective, particularly in complex orthodontic cases.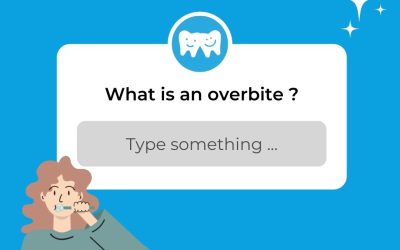 Overbite – or retrognathism – occurs when the upper teeth overlap the lower teeth too much. Overlap of a couple of millimetres is regarded as normal but when it's more than four millimetres it may require professional medical attention to avoid complications.