Cosmetic Dentistry
What is it exactly?
Here's everything you need to know about cosmetic dentistry in Singapore
What is Cosmetic Dentistry?
Some people still believe dentistry is just a case of filling and taking out teeth. In our society today, many people turn to cosmetic dentistry or aesthetic dentistry as a way of improving their appearance. Cosmetic dentistry is dentistry aimed at creating a positive change to your teeth and to your smile. Cosmetic  treatments can be used to straighten, brighten, reshape and repair teeth. It must complement the overall general and oral health of the patient.
Cosmetic dentistry is not a recognised specialty within the dental profession, it takes years of extensive study and training to be able to perform the many cosmetic dental procedures now available to the highest standards. A cosmetic dentist must have a good eye, a thorough understanding of dental anatomy and a mastery of dental materials. Cosmetic dentistry focuses on improving the appearance of the teeth, mouth and smile and it may also provide restorative benefits.
All cosmetic dentistry treatments enhance  the look of an individual's teeth. Cosmetic dentistry treatments include:
Discolouration takes place in the enamel and can be caused by medication, coffee, tea and cigarettes. It can also discolour as we advance in age. Teeth whitening is a way to lighten up a discoloured teeth and can be performed by the dentist in the office under dental supervision or by using a whitening kit at home.
A tooth-coloured material used to fill in gaps or change the colour of teeth. Broken, discoloured or decayed teeth may be repaired or have their appearance corrected using this procedure.It requires very little preparation of the tooth. It can be used to cover the entire outside surface of a tooth to change its colour and shape.
Crowns are also known as caps cover a tooth to restore it to its normal shape and appearance. Crowns have the longest life span of all cosmetic restorations, but are the most time-consuming.
Dental Veneers
They are  thin pieces of porcelain or plastic placed over the front teeth to change the colour or shape of your teeth. They are designed to substitute for tooth enamel and are used to treat some of the same problems as bonding. Veneers have a longer life span and colour stability than bonding.
Invisalign Treatment
Invisalign is a leading brand in clear aligners which is a much more comfortable alternative to traditional braces. It is virtually invisible and nobody would notice that you are getting your teeth straightened. Invisalign allows you to enjoy life to its fullest while undergoing the treatment.
Tooth Contouring and Reshaping
This procedure is ideal for individuals with normal, healthy teeth but who want subtle changes to their smile. An x-ray is used to evaluate the size and location of the pulp of each tooth to ensure that there's enough bone between the teeth to support them.
In choosing a cosmetic dentist, the patient should verify that the dentist has taken education courses to keep up with the latest techniques in clinical cosmetic dentistry. The patient has the rights to demand for a 'before and after' photos of the treatments the doctor has executed before.
These photos will allow the patient to examine the results of other patients being treated by the dentist to make sure his or her work fits his or her dental needs. The dentist should be able to answer the questions a patient has about the techniques.
Dr Kenneth Siah's professional interests lie in the diagnosis and management of cracked teeth, implants and wisdom teeth removal. He credits his love for surgery stemming from the nurturing attitudes of his mentors.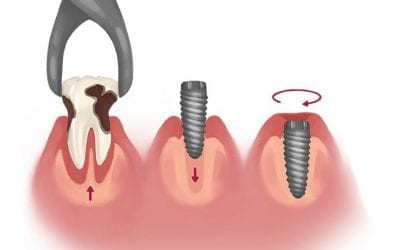 Generally, same-day dental implants provide patients with a temporary dental prosthesis immediately during the same visit after having the damaged tooth extracted and dental implant fixture (screw portion of the dental implant that is screwed into the jaw) placed.
The benefits of same-day dental implants over conventionally placed implants are very clear. You won't have to wear a removable denture to hide missing teeth and the same-day dental implant process requires the least number of visits to the dentist.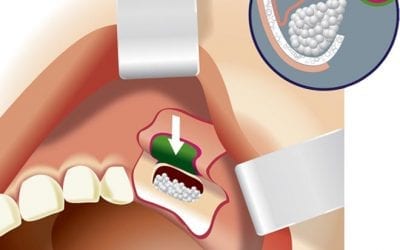 If you're considering getting dental implants to replace one or more missing teeth in your upper jaw, a procedure called a sinus lift may be necessary if you lack sufficient bone mass in your upper jaw to hold dental implants securely.
If you find yourself in that situation, you'll want to know a lot about sinus lifts – a procedure you've probably never heard of before.
Even if you currently have a full set of healthy upper teeth, you might still be curious about sinus lifts – given that tooth loss among older people in Singapore is prevalent.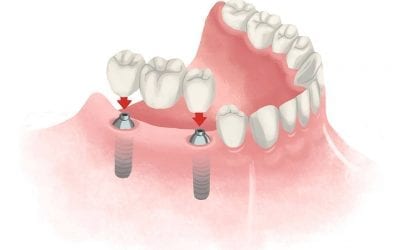 Dental implants have become the tooth replacement system of choice for many people in Singapore missing one or more teeth.
The popularity of implants lies in their aesthetic and practical advantages over other methods of dealing with tooth loss.
However, because implants are relatively new in the dental world, it's understandable that patients often have many questions about them.
Here, you'll find answers to five dental implant questions patients are always asking us.