Whitening Treatment
in Singapore
Here's everything you need to know about teeth whitening in Singapore
The Importance of Smiling
Smiling is an important social asset. An attractive smile makes a person more appealing to members of the opposite sex. Some people feel an unattractive smile can hinder a person's career opportunity. In our society today, many people suffer from dental discolouration to varying degrees. Even those with good oral hygiene are not spared from dental discolouration.
Just as there are several ways to lighten or brighten teeth, there are also many different ways for teeth to be discoloured. The main causes of dental discolouration are genetics, antibiotics, and certain foods, plus teeth tend to darken as we age.
Teeth whitening is suitable for a wide range of patients because it is a low-risk process. Many people want to achieve a sparkling smile but the process can't be performed on some patients. There are certain factors that impede patients from being good candidates for treatment.
These factors include:
Patients with severe tooth sensitivity: It is not advisable to perform a teeth whitening treatment on a patient with severe tooth sensitivity because whitening may infuriate these conditions.
Patients with internal stains: internal stains (intrinsic stains)are discolouration that results from a "dead" tooth. Internal stains affect the underlying layers of the tooth. For this reason, teeth whitening is most effective on teeth with external stains.
Patients with restorations: Restorative material does not respond to bleaching agents. A patient that wears restoration will need to replace his or her restoration if he or she wants teeth whitening. When starting any dental treatment, a patient has to consult his or her dentist to decide whether teeth whitening will be effective on him or her. The dentist starts with the examination of the patient's teeth and gum and the patient has to discuss his or her lifestyle, likely outcome, goals, budget and lifestyle. With this information, the dentist can help his patient decide the type of teeth whitening that is right for him. Finally, the dentist is expected to perform shade analysis.
When in search of a way to brighten your smile, there are several options to pick from which includes: 
IN OFFICE TEETH WHITENING – In-office care usually offers the most dramatic results. It is the preferred whitening method because even though stronger agents are applied, the rest of the mouth is protected from these materials. The patient's teeth can indisputably brighten up to 10 shades in about an hour. The dentist uses whitening gel with a much stronger concentration of peroxide. Many dentists use specially formatted lights to achieve superlative results. These specially formatted lights activate the gel, allowing the oxygen to penetrate the teeth.
AT-HOME TEETH WHITENING SYSTEM – This type of teeth whitening system is quite affordable, making it an excellent investment in your smile. The gel used has a lower concentration of peroxide than in-office treatment. Therefore, the process will stand little risk for gum sensitivity. The patient is given a custom made whitening tray after choosing this method. He or she is expected to wear the trays for 30 minutes to several hours every day, depending on the dentist's instructions and the whitening method.
OVER THE COUNTER (OTC) – Over-the-counter methods are the cheapest form of whitening. These methods can include use of toothpastes, gel, rinses, strips and pre-made whitening trays. 
The benefits of teeth whitening are these; patients achieve a whiter smile that looks natural, enhancing their overall facial aesthetic. It brings about high self-esteem. It makes the patient look attractive after the treatment.
Dr Kenneth Siah's professional interests lie in the diagnosis and management of cracked teeth, implants and wisdom teeth removal. He credits his love for surgery stemming from the nurturing attitudes of his mentors.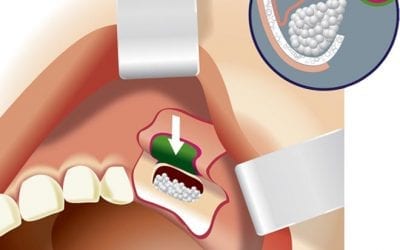 If you're considering getting dental implants to replace one or more missing teeth in your upper jaw, a procedure called a sinus lift may be necessary if you lack sufficient bone mass in your upper jaw to hold dental implants securely.
If you find yourself in that situation, you'll want to know a lot about sinus lifts – a procedure you've probably never heard of before.
Even if you currently have a full set of healthy upper teeth, you might still be curious about sinus lifts – given that tooth loss among older people in Singapore is prevalent.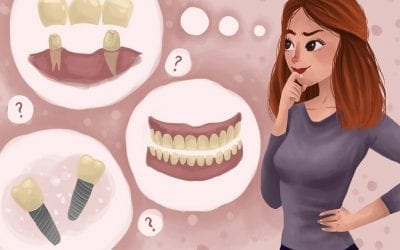 Dental implants may be the gold standard to replacing teeth but they're not without their downsides. Dental bridges and dentures are great alternatives to dental implants.
If you're looking for a non-surgical solution for your missing teeth. Then you might want to consider trying a dental bridge or some dentures.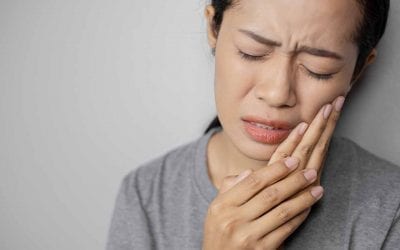 Lack of understanding about wisdom tooth surgery can result in unfounded concerns about the procedure. From our experience as a dental clinic in Singapore, we know that patients typically have many questions about extraction of these often-troublesome back teeth.
Here's a guide about wisdom tooth surgery in Singapore.