Invisalign vs Other Clear Aligner Brands
This is a commonly asked question our dentists get from our patients. 
How much do Invisalign alternatives and other clear aligner brands cost?
Our dentists at NoFrills Dental have worked with a multitude of Invisalign clear aligner alternative brands that are available in Singapore. However, our dentists do prefer to use Invisalign more because of its ability to treat most types of cases effectively, including complex ones. Invisalign is without a doubt the premium clear aligner brand in the market, with over 20 years of research & development and having corrected more than 6 million smiles world wide with their proprietary system as of the date which this article was written. An example of this technology was the introduction of attachments, which enabled dentists using Invisalign to perform specific types of teeth movements with the help of these small tooth attachments. Invisalign has a wide variety of specially designed and patented attachments that are not available in any other clear aligner system. 
Having said this, other clear aligner brands do work, especially in the hands of a dentist who is familiar with that specific clear aligner system. Like all other types of dental treatment, it's only a matter of selecting the best treatment for the appropriate patient. If you're thinking about getting started on clear aligner treatment, you can contact us directly or drop us a message. 
At NoFrills Dental, we offer Invisalign, Zenyum, Aurora clear aligners. We also offer patients other orthodontic solutions such as conventional metal & ceramic braces.

Invisalign
Our dentists at NoFrills Dental firmly believe that Invisalign treatment is the "gold standard" of clear aligner treatment. With over 20 years of research & development, it's the system our doctors typically prefer. However, it is also the priciest option when compared to other clear aligners brands available in the Singapore market. 

Zenyum
Zenyum treatment is suitable for patients who are only concerned with the aesthetic aspect of their treatment, and exclusively at the alignment of their front teeth. Zenyum is not suitable for patients that are looking to correct bite issues. Our dentists recommend Zenyum treatment only for select patients who are eligible for this treatment.

Aurora
Aurora is a fairly new local brand of clear aligners. Our dentists at NoFrills Dental are familiar with the system with many patients having successful and satisfactory final results. Aurora treatment is suitable for mild to moderate cases. In essence, Aurora treatment is a cheaper version of Invisalign, albeit with some limitations (e.g. in our experience, treatment duration for patients on Aurora may be twice as long when compared to patients on Invisalign, achieving similar results.) 
| | | |
| --- | --- | --- |
| Treatment | Types of Corrections | Average Cost (S$) |
| Invisalign | All types of malocclusion | $4,500 – $9,500 |
| Metal Braces | All types of malocclusion | $4,000 – $5,500 |
| Ceramic Braces | All types of malocclusion | $5,000 – $6,500 |
| Zenyum | Only adjusts the from 6 teeth. Simple cases only | $2,400 |
| Aurora | Mild to moderate complexity. No extraction cases should be attempted using this system | $4,500 – $$6,500 |
| 'In-house' Clear Aligners | Mild to moderate crowding and spacing | $150 -$250 per clar aligner |
In summary
Other clear aligner brands do work, especially in the hands of a dentist who is familiar with that specific clear aligner system.
Invisalign alternative brands of clear aligners in Singapore do have their place. Our dentists advocate providing the best possible treatment for patients given their needs and requirements. At NoFrills Dental, we offer a wide range of clear aligner options for our patients to choose from.
If you'd like to understand more about the differences between Invisalign and braces treatment, we have a separate article that discusses that topic in detail here.
Speak to one of our dentists to understand which clear aligner solution is best suited for your case. 
So, What's Next?
If you've got more questions about clear aligner treatment in Singapore. You can read up more on our dedicated page on Invisalign Treatment in Singapore, or you could contact us directly to speak to one of our dentists.
Our dentists are experienced, ready to answer all your queries, and will discuss all the possible treatment options available for you.
At the end of the day, we believe in providing patients with the best solution to suit their needs and requirements. It's about understanding which treatment best suits your need. 
In addition, please only proceed with the treatment if you are fully comfortable with the treatment plan proposed by your dentist.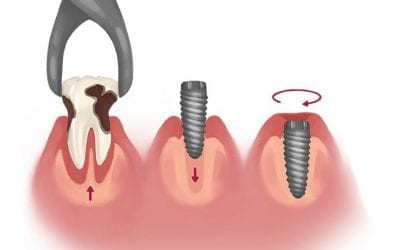 Generally, same-day dental implants provide patients with a temporary dental prosthesis immediately during the same visit after having the damaged tooth extracted and dental implant fixture (screw portion of the dental implant that is screwed into the jaw) placed.
The benefits of same-day dental implants over conventionally placed implants are very clear. You won't have to wear a removable denture to hide missing teeth and the same-day dental implant process requires the least number of visits to the dentist.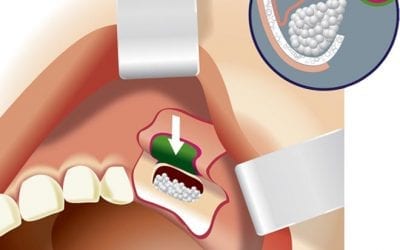 If you're considering getting dental implants to replace one or more missing teeth in your upper jaw, a procedure called a sinus lift may be necessary if you lack sufficient bone mass in your upper jaw to hold dental implants securely.
If you find yourself in that situation, you'll want to know a lot about sinus lifts – a procedure you've probably never heard of before.
Even if you currently have a full set of healthy upper teeth, you might still be curious about sinus lifts – given that tooth loss among older people in Singapore is prevalent.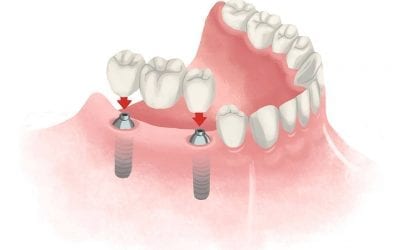 Dental implants have become the tooth replacement system of choice for many people in Singapore missing one or more teeth.
The popularity of implants lies in their aesthetic and practical advantages over other methods of dealing with tooth loss.
However, because implants are relatively new in the dental world, it's understandable that patients often have many questions about them.
Here, you'll find answers to five dental implant questions patients are always asking us.